As a rule, any task seems way harder until you begin doing something to complete it. The same applies to academic writing. We bet that all Canadian students have found themselves in a situation when they were assigned to write an essay, research paper or any other work and kept postponing this task simply because it seemed to complex. But once they started writing, everything seemed to go much easier than they thought. Sounds familiar to many of you, right? Indeed, finding enough strength and motivation to start any work is the hardest part, regardless of whether you need to write a short story or make repairs in the house but it is important to start the task right.
How To Start Writing An Academic Paper?
Of course, with finding a perfect topic! It is not a secret that a well-formulated, relevant, significant, and, not less important, an interesting to you topic is the key component of your paper's success recipe because the chosen theme is the base of your paper.
What do you need to consider when selecting a topic? There are many things to keep in mind. Firstly, you need to make it clear and specific – do not choose a too broad matter if you do not want to end up not knowing how to disclose it in your text. It is also important to choose a problem that is relevant. As a rule, in any scientific work, you are supposed to show new perspectives, ideas and thoughts on an existing matter, which is significant and relevant. Last but not least – choose a topic by your interests.
Of course, academic writing can hardly be called an interesting task but with an uninteresting topic, the situation gets even worse and your chances of success lower. It is important that you not only understand the chosen subject well but also find it engaging to discover some new sides of the problem that interests you!
Where To Find A Good Topic?
Taking into account the importance of this step, you should understand that it won't be easy to find a good theme that meets all your expectations and also suits the requirements of your teacher, which is why this step always takes lots of time and research. Students often waste too much time on the search for a perfect topic. Therefore, they end up not having enough time to prepare the work itself and this is one of the most common mistakes, which, in fact, could be avoided if you approach this process wisely.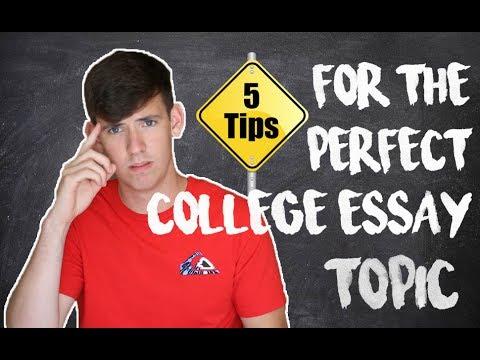 The best way to find a good theme is to find inspiration from examples. Here, PaperLeaf can help you out! We are a reliable online homework help service that, apart from essay writing for Canadian students, offers students to use a number of additional free tools that can help make your studies less stressful and time-consuming, and one of these tools is our online random essay topic generator!
Feel The Benefits Of PaperLeaf Random Essay Topic Generator
The main benefit of our free generator is its convenience and the time that it saves for you! Why do you need it? With its help, you will no longer need to spend hours in a library or surfing the Internet in a search of a perfect theme – instead, you simply specify your basic requirements and get a good topic, for writing any type of paper just within a few seconds and absolutely free of charge!
It does not matter if you are looking for a topic for a poem, dissertation, essay or speech and it also does not matter what subject you are studying – the PaperLeaf random essay topic generator can give you a bunch of great ideas in a few simple clicks! Thus, finding a perfect idea for your paper is easy with us! Besides, we constantly update and replenish our big base of great essay topics, which means that you can always find some new and inspiring ideas that have not been used before!
What if you can't cope with your assignment? For this case, we offer you our writing services! Whenever you feel stuck with your paper or just lacking time to finish it – just ask us "please, write my essay online" and our experienced writers will deliver a top-notch work, written from scratch following your individual guidelines and requirements! The success is closer with PaperLeaf!